Vernon is in the heart of B.C.'s North Okanagan and we provide a dynamic business climate, world-class recreational opportunities, a rich culture and an entrepreneurial spirit. We invite you to learn more about our great community and why this is the place to live, work and invest. Welcome.
Greater VERNON's largest area employers
Additional Business Connections and Support
1 hospital with 182 hospital beds
1.5 practitioners per 1,000 people in 2019/20
82% of the population had a regular doctor
LEARN MORE
Homes Within 500m of:
Active Transportation 88%  |  Services 25%  |  Parks 86%
Number of new units in 2021:
Single Family 148 | Multi-family 238
Time to process a building/development permit 2021:
Single Family 4.25 weeks | Multi-family 16.5 weeks
0.96% Vacancy Rate
(City of Vernon 2021)
RENTAL LISTINGS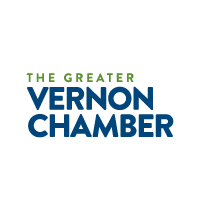 The Greater Vernon Chamber of Commerce is a non-profit organization that's been supporting business and non-profits in Vernon since 1897. We promote economic development, advocate for business-friendly policies and provide relevant resources. A key reason our members join is to build relationships and they are eager to welcome you to our community.