82% commuted within city boundaries, with 56% commuting less than 5km (Statistics Canada 2016)
Only a 30 minute drive from Kelowna International Airport
Outdoor enthusiasts' playground:

Over 50 hiking and biking trails including the Okanagan Rail Trail
3 lakes including Kalamalka Lake, Okanagan Lake and Swan Lake
Amazing resorts including Silver Star Mountain Resort, Predator Ridge Golf Resort and Sparkling Hill Resort & Spa
Sovereign Lake Nordic Centre includes more than 50km of manicured trails

Home to Davison Orchards, Okanagan Science Centre, Allan Brooks Nature Centre, Planet Bee Honey Farm, Okanagan Spirits Craft Distillery and more
LEARN MORE
Make your move to Vernon, the heart of B.C.'s North Okanagan. We provide a dynamic business climate, world-class recreational opportunities, a rich culture and an entrepreneurial spirit. We invite you to learn more about our great community and why this is the place to live, work and invest. Welcome.
Greater VERNON's largest area employers
Additional Business Connections and Support
Area Events
The Vernon & District Performing Arts Centre is a state of the art facility with a 750-seat auditorium
Attractions include; Vernon Public Art Gallery, Greater Vernon Museum and Archives, Historic O'Keefe Ranch, Caetani Centre, Vernon Community Arts Centre, Vernon Winter Carnival, Funtastic Sport & Music Festival, Okanagan Summer Wine Festival, Interior Provincial Exhibition
Home to one of the oldest farmers' markets in the Okanagan, with over 100 vendors
LEARN MORE
Licensed childcare spaces: 1497
The City of Vernon is working on two childcare facilities that will add an additional 170 spaces for children up to five years old that will open in the fall of 2022.
14 elementary schools, 5 high schools, 3 independent schools
Okanagan College educates and trains more than 20,000 people a year in a host of programs. Offerings range from bachelor degrees in Business Administration and Computer Information Systems to diplomas, trades, training, vocational programs, and adult basic education.
LEARN MORE
1 hospital with 182 hospital beds
1.5 practitioners per 1,000 people in 2019/20
82% of the population had a regular doctor
LEARN MORE
Homes Within 500m of:
Active Transportation 88%  |  Services 25%  |  Parks 86%
Number of new units in 2021:
Single Family 148 | Multi-family 238
Time to process a building/development permit 2021:
Single Family 4.25 weeks | Multi-family 16.5 weeks
0.96% Vacancy Rate
(City of Vernon 2021)
RENTAL LISTINGS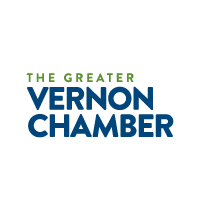 The Greater Vernon Chamber of Commerce is a non-profit organization that's been supporting business and non-profits in Vernon since 1897. We promote economic development, advocate for business-friendly policies and provide relevant resources. A key reason our members join is to build relationships and they are eager to welcome you to our community.