All Tasks Now Open Until May 9th! - The more weekly tasks you complete the more chances you have to win!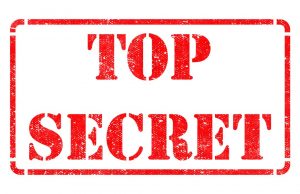 The Greater Vernon Chamber has proudly partnered with Tourism Vernon to bring you Mission Possible.
You are a secret agent and your mission is clear: TO SUPPORT LOCAL!
You will be asked to scout and infiltrate local businesses for your mission.
Every week, from Monday April 5th - Monday April 26th, you will be given a list of tasks to complete for prizes!
At the end of each week the list of tasks will self destruct and a new set of tasks will appear.
All tasks for each week must be completed to submit your entry.
Only one entry per person each week will be accepted, so make it count.  Duplicate names, emails or receipts will be considered compromised and destroyed.
Prizes will be drawn at the end of each week and the ULTIMATE STAYCATION grand prize which includes a 2 night stay at Sparkling Hill Resort, a round of golf at The Rise, a wine tour with Mojo Tours, a World of Whiskey experience with Okanagan Spirits and dinner at Marten Brew Pub will be drawn from all entries on May 15.
Participants are asked to follow all posted and verbal health and safety protocols at businesses and non-profits they visit. 
This is your mission should you choose to accept it. Good luck agents, THIS COMMUNITY NEEDS YOU!
Scroll Down For Your Tasks!

2 Night Stay at Sparkling Hill Resort & Spa
Round of Golf for 2 at The Rise
Half Day Wine Tour with Mojo Tours
Dinner at Marten Brew Pub
World of Whiskey Experience for 2 From Okanagan Spirits
+ $500 in local GC's up for grabs
*Image uploads must be 10MB or less - we recommend reducing image sizes if you have trouble submitting.
For questions contact the Greater Vernon Chamber at info@vernonchamber.ca or call 250-545-0771